Fighter Fit Kickboxing
Do you want to be stronger, leaner, more agile and resistant to injuries?
MMA Fighters are some of the best conditioned athletes in the world.  They are resistant to injuries, strong, lean, flexible and have amazing endurance.
Our MMA Fighter Fit classes bring this form of athletic training and development to you, without the contact.

Martial Arts based fitness has been around for a while now, with cardio kickboxing classes running out of just about every gym.  The problem is they don't really work, just like most trends in aerobics classes.
What makes us different is we are going to train you like an athlete.
67% of big box gym memberships go completely unused…

USA Today did a study a few years back that showed 67% of gym memberships go completely unused.

The business model is based around high levels of people paying, but not using. This allows very low price points, so low that many people won't bother to cancel even if they never use it. The lower the price, the more they are counting on a high percentage of paying members never showing up.

Some go even further, and build their gyms in a way that makes it very hard to get any real results…. Over abundance of machine based exercises, unhealthy free snacks, etc. If you aren't seeing real results, you'll stop going (but hopefully keep paying)

Smaller fitness studios want you there, 3 times a week, every week. We base our success on your success, not on unused memberships driving up the top line.

So if you have tried the big budget gyms and failed, it's not your fault. That was the plan, they want most of their members to fail, that's how they stay in business.

Do it right, join a program that wants to see you there 3x / week and see you succeed
This means we are not just taking the same aerobics class structure and throwing punches and kicks.  We are actually going to train you to be a athlete, the same way athletes in martial arts and other sports train.
Our program started as a way to get our martial arts students in great shape so that they could train safely and do better in competition.  We went to the best in the industry to create a top level strength and conditioning program that got amazing results and did so quickly.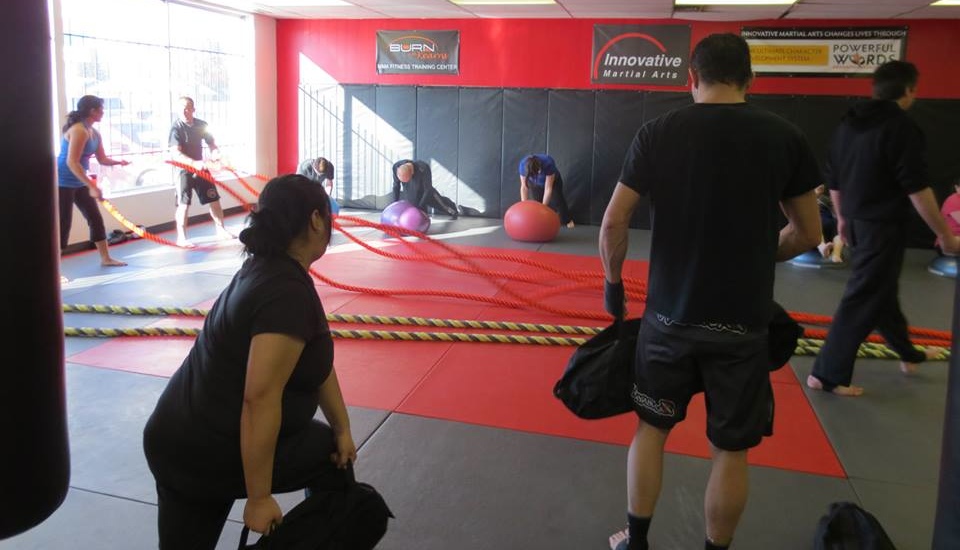 Since then it has become our most popular program for a simple reason, it gets the results it promises.  It's hard, but it's fun and energizing.  It will leave you sore when you first start, but after a couple weeks that goes away and the strength and cardio gains make everyday life more enjoyable.