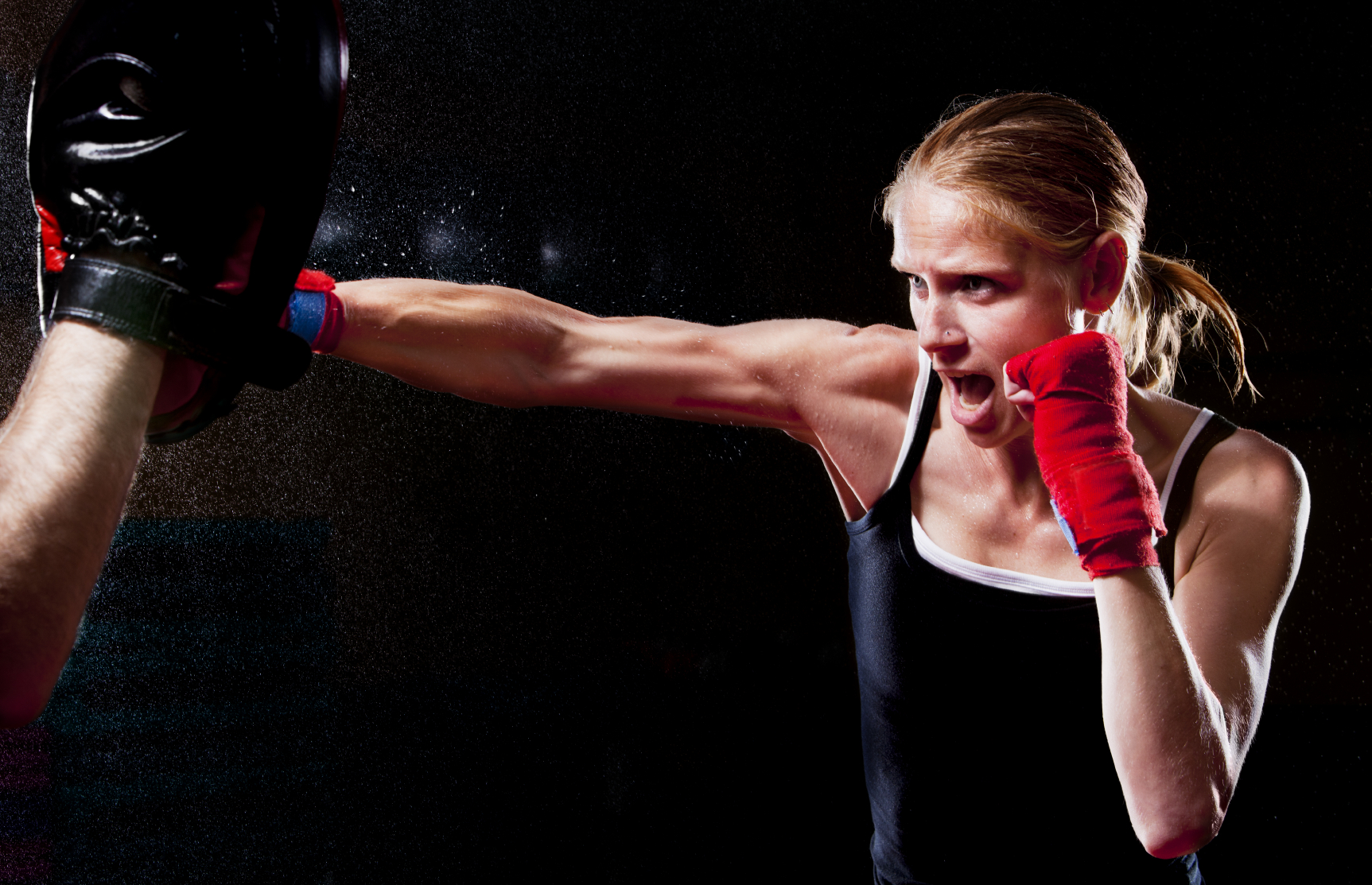 Every year at this time countless people set a goal to eat better, lose weight and get in better shape.  And by mid-February are back to their old habits...
I've been training clients for a long time, I've trained 100's of people over the years and I've seen the difference in the people that succeed and the ones that fall flat.  So here it is, these are the top 5 things you need to do in order to maximize your chances of success.
1 - Be consistant and committed.  By far the biggest challenge for a lot of people is staying consistant.  But it's the people that set a schedule and stick to it that get the best results.  If you plan to train Tuesdays, Thursdays and Saturdays stick to that.  It's very easy to find excuses to skip a day, and even easier to find excuses if you let it happen once.  Sometimes things come up, but if your health takes second seat to everything you won't get far.
2 - Fight through the first couple weeks.  In any fitness program the first couple weeks are the hardest.  Your body isn't used to doing it, and it's going to object... strongly.  This is called "Delayed Onset Muscle Soreness" or "DOMS", it is the pain you get the next day after starting a new workout.  Once your body adjusts it won't come back in the same way, but it will take a week or two. The best thing you can do to cure it is to get moving, get the big parts of you moving, if you need inspiration, this blog post has practical advice for hip thrusts and bridges to get the circulation going again and don't let your muscles tighten up.
3 - Make it social.  Peer pressure is a real thing, and it works for good habbits as well as bad.  A group class will help hold you accountable once you are a part of it.  "Friend" your workout partners on Facebook, get active in online groups, don't put up a wall that seperates your life from the gym, it needs to be part of your life.
4 - Commit to the next class, every class.  At the end of every class all you need to do is commit to the next time you will be there and stick to it.  A verbal "See you Wednesday" to someone can go a log way to keeping that commitment.
5 - Excercise & Diet, you need both.  Nothing will encourage you more then seeing great results quickly with help of flexx labs usa. To get that you need both diet and excercise.  Fad diets tend to fail, and the trick is to make it a lifestyle change, not a 30-days and done plan.  Sit down with a fitness instructor or nutrition coach to look at small changes that can add up to big results.
If you are not sure where to start consider taking advantage of our New Years Special.  We will set up a one-on-one consultation to help you work out a plan for training and improving your diet.  We will also walk you through some of our excercises and movements to ensure you don't feel lost and can safely join in with our classes.  We will include a pair of boxing gloves so that you can safely do the pad work we incorporate into our classes.  You will then have 6-weeks to train as often as you like, and if you follow the plan we set up for you in the consultation we guarantee you will see results.
To take advantage of this offer fill out the form located here and we will look forward to helping you get in the best shape of your life.
Here's what some of our clients have said about us:
This is a great gym. After going to fitness classes for 6 months my endurance, my strength and my flexibility have all greatly increased and the pounds have come off. - Sylvia
My fiancé and I have now been members for almost a full year. In that time, I have lost weight (gotta fit into that wedding dress!), made new friends and discovered that I really enjoy the MMA elements. I am continually seeing improvements in my endurance, strength and confidence. 
- Andrea
I've been a member of this gym for 2 years and thanks to the owner and main instructor Andrew Green, I am in the best shape of my life at age 38. When I first started I had been training at home and at some of the larger gym's. At that time my motivation to train and fitness progress had plateaued and I didn't know what I needed to do in order to make the changes to drive my progress. ...
The atmosphere at Innovative is very welcoming to newcomers and other members are always willing to help people out if they need assistance.
- Steve
Once again, to take advantage of our New Years Special and get 6-weeks training, a private consultation and a pair of gloves, everything you need to start click here.