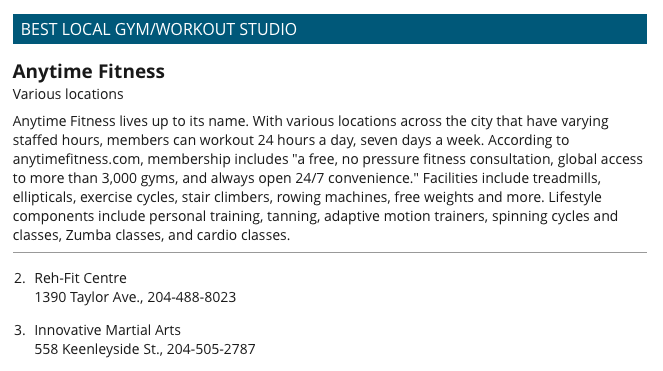 Woot!
Innovative Martial Arts makes the cut again this year :)
Didn't hit first, but Anytime Fitness with 3000+ locations and the Reh-Fit centre which was government funded and a $10 million facility are some stiff competition that I'm ok with falling in behind.
Thanks to everyone for all the support, we'll do our best to continue living up to the title and serving our community as best we can.
http://www.winnipegfreepress.com/our-communities/readers_choice/Best-of-Winnipeg-2016-371819562.html