Welcome to Innovative Martial Arts,
Winnipeg's Home of MMA Training for All Ages!
Hello, and welcome to Innovative Martial Arts!
We are proud to provide you with the most comprehensive self-defense curriculum, the highest quality of instructors, the most engaging programs and a warm, beginner-welcoming environment. Our goal is to provide you with the best possible training experience and to have everyone of our members in the best shape of their lives.
Walk through our doors and speak with our friendly staff and students, and you will see why we are the fastest growing Martial Arts school in Winnipeg.
We believe that martial arts training changes lives, and we are on a mission to spread this message to our community. The benefits of training at our school go so far beyond just kicking and punching. Every day our students tell us that they have seen improvement in their lives outside the gym - Benefits like self-discipline, confidence, weight-loss, stress reduction, focus and concentration.
We offer is a modern, cutting edge program, we are not a traditional school with 2-classes of MMA a week, we are a full Mixed Martial Arts school. We offer classes 6-days a week and want to provide you with the flexibility and depth of material necessary to keep you engaged so that you can reach your goals.
Our curriculum is a true MMA curriculum, which is designed to guide you from absolute beginner to expert. We do not have one program for one aspect of the martial arts, and then a separate program with separate fees for each other aspect. We want you to learn a complete curriculum from Day 1!
For more information on our programs please select which of the following best describes your needs:
Childrens Programs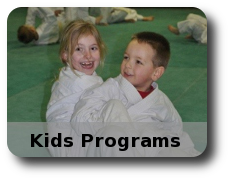 Our Little Ninjas I program is designed to teach your pre-schooler focus, confidence and jump start their gross motor skills! This is a limited capacity program designed to meet the needs of 3 & 4 year olds.
The Little Ninjas II program provides your child with their first taste of Martial Arts training. They will learn about self-control, discipline, focus and how to protect themselves from school yard bullies as they don't start thier academic career off on a bad note!
Jr MMA will make sure that your child is strong, confident, disciplined and able to stand up for themself verbally, and if necessary, protect themselves physically against bullies. They will train hard, have fun and become confident and strong, ready to acheive their dreams!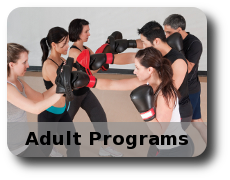 Teen / Adult Programs
Our Mixed Martials Arts program will teach you the art and science behind the fastest growing sport in the world? We offer a structured, curriculum driven approach to MMA training in a fun, progressive format that will take you from absolute beginner to technical mastery! We offer recreational and competitive training in Grappling, Kickboxing and Mixed Martial Arts.
Our MMA Fitness classes will get you into the best shape of your life, guaranteed. You will train hard, sweat lots and get the results you want. We know how to take you from out of shape to professional athlete. Let\'s face it, for most people the gym doesn\'t work. The treadmill always wins and without structure and challenge it\'s easy to lose motivation. We can help keep you on that path with our dynamic and challenging classes, and a group setting to provide support, not judgement.